BOSTON LANDMARKS ORCHESTRA
Common Ground
February 26, 2022 @ 7PM – Hibernian Hall
February 27, 2022 @ 5PM – Bethel AME Sanctuary
Common Ground
Boston Landmarks Orchestra | Christopher Wilkins, Music Director
Christopher Wilkins, Conductor
Katherine Chan, Conductor


Nigeria/England
"Joyful Day" from African Suite
Fela Sowande
(1905–1987)
 Hungary/Romania
Romanian Folk Dances
Béla Bartók
(1881–1945)
arr. Willner
Australia/France
Gymnopédies Nos. 2 & 3
Peggy Glanville-Hicks
(1912–1990)
Katherine Chan, conductor
US/India
Teen Murti ("Three Statues")
Reena Esmail
(b. 1983)
US/Uganda
Ennanga
William Grant Still
(1881–1945)
Charles Overton, harp
Germany/Italy
Brandenburg Concerto No. 5 in D major, BWV 1050
Johann Sebastian Bach
(1685–1750)
Allegro
Affettuoso
Allegro
Lisa Hennessey, flute
Dongsok Shin, harpsichord
Greg Vitale, violin
RUN TIME
Common Ground will run approximately one hour and twenty minutes with no intermission.
BOSTON LANDMARKS ORCHESTRA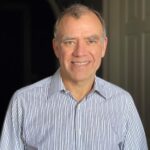 CHRISTOPHER WILKINS was appointed Music Director of the Boston Landmarks Orchestra in the spring of 2011. Since then, he has expanded the orchestra's mission of making great music accessible to the whole community. He has also helped develop the orchestra's Breaking Down Barriers initiative, making accessibility a priority in all aspects of the orchestra's activities.
Mr. Wilkins also serves as Music Director of the Akron Symphony. As a guest conductor, Mr. Wilkins has appeared with many of the leading orchestras of the United States, including those of Chicago, Cincinnati, Cleveland, Dallas, Detroit, Houston, Indianapolis, Los Angeles, Pittsburgh, and San Francisco. Previously, Mr. Wilkins served as Music Director of the Orlando Philharmonic, the San Antonio Symphony, and the Colorado Springs Symphony.
He has served as associate conductor of the Utah Symphony, assisting Joseph Silverstein; assistant conductor of the Cleveland Orchestra under Christoph von Dohnányi; conducting assistant with the Oregon Symphony under James DePreist; and was a conducting fellow at Tanglewood. He was winner of the Seaver/NEA Award in 1992.
Born in Boston, Mr. Wilkins earned his bachelor's degree from Harvard College in 1978. He received his master of music degree at Yale University in 1981, and in 1979 attended the Hochschule der Künste in West Berlin as a recipient of the John Knowles Paine traveling fellowship. As an oboist, he performed with many ensembles in the Boston area, including the Berkshire Music Center Orchestra at Tanglewood, and the Boston Philharmonic under Benjamin Zander.
Lisa Hennessy, violin
Charles Overton, harp
Dongsok Shin, harpsichord
Gregory Vitale, violin
Violin I
Greg Vitale, CONCERTMASTER
Christine Vitale
Heidi Braun-Hill
Colin Davis
Yumi Okada
Lisa Brooke
Violin II
Paula Oakes, PRINCIPAL 
Rose Drucker
Stacey Alden
Robert Curtis
Viola
Kenneth Stalberg, PRINCIPAL 
Abigail Cross
Ashleigh Gordon
Donna Jerome
Don Krishnaswami
Cello
Aron Zelkowicz, PRINCIPAL 
Miriam Eckelhoefer
Jolene Kessler
Bass
Robert Lynam, PRINCIPAL 
John Shiu
Harp
Ina Zdorovetchi
Piano

Laura Villafranca
[banner button_text="" button_size="small" button_style="default" link_target="_self"]
Australian conductor, DR. KATHERINE CHAN, is known for her energy and enthusiasm on the podium. As director of choral activities and assistant teaching professor of music at Northeastern University, Chan conducts the Northeastern University Choral Society Chorus, Chamber Singers, Mosaic Advance Treble Ensemble, and teaches courses in conducting, music theory, and piano. A sought-after choral clinician, Chan also serves as the Associate Conductor and Director of Community Engagement for the Back Bay Chorale, Boston.
Chan has presented and performed at prestigious international festivals and conventions, including: Australia National Choral Association (ANCA) Choralfest National Convention and state conventions, National Conductors' Symposium, Canada, and American Choral Directors Association (ACDA) National Conventions (graduate conducting masterclass with John Nelson, and placed among the top four finalists at the National Graduate Conducting Competition 2017).  Chan has also been a conducting scholar with Maestro Helmuth Rilling, conducting at Oregon Bach Festival, Taipei Bach Festival and Hong Kong SingFest. Other notable engagements include work with Boston Landmarks Orchestra, Minnesota Chorale, Xi'an Symphony Chorus (China), and selection as one of the top-12 finalists at the 2019 World Choral Conducting Competition, Hong Kong.
Prior relocation to the United States, Chan was extensively involved in Australia's choral community. She held positions on National Council, and Queensland & Northern Territory State Committee for Australian National Choral Association (ANCA). She held numerous positions throughout Australia including as the musical director of Choral Connection, choir director St Andrew's Uniting Church, Brisbane, and musical director of the Queensland Chapter of Australia Youth Choir (a division of the National Institute of Youth Performing Arts Australia).
In addition to conducting, Chan also actively performs as a soprano and pianist/accompanist. As a soprano, she toured Italy with the Brisbane Concert Choir, and performed as a core member of Fusion Vocal Ensemble, performing at the 10th World Choral Symposium in South Korea in 2014. As a pianist/accompanist, Chan has also been a collaborator for Queensland Opera and The Queensland Pops orchestra.
Chan received her Bachelor of Music Performance and Pedagogy in piano from the Queensland Conservatorium of Music, Griffith University, and won numerous awards including the Brisbane Women's Club and Yvonne Hayson Bursary, the Ruby C. Cooling Piano Bursary, and M. K. Lassell Piano Scholarship. She received her Master of Music degree in choral conducting from the University of Washington, and Doctor of Musical Arts in Conducting from the University of Minnesota (UMN) under the mentorship of Kathy Saltzman Romey and Matthew Mehaffey.[/banner][banner button_text="" button_size="small" button_style="default" link_target="_self"]
LISA HENNESSY has been the Boston Landmarks Orchestra's principal flutist since 2001. She is also principal flutist with the Boston Ballet Orchestra, Boston Philharmonic Orchestra and the Portland Symphony Orchestra, and performs regularly with the Rhode Island Philharmonic, Boston Lyric Opera, Boston Pops, and Boston Symphony. When the fates and schedules align, she also enjoys performing with Inside Out, her woodwind quintet. Lisa teaches at St. Paul's School in Concord, New Hampshire and maintains a private flute studio. She has given masterclasses for the Greater Boston Flute Association, the Longy School of Music and the University of Southern Maine. She holds a Master's in Music, with distinction in performance, from the New England Conservatory, and a Bachelor of Arts in Music, summa cum laude, from the University of Houston. While earning her degrees, she studied with Byron Hester, principal flutist of the Houston Symphony, and renowned flute soloist Paula Robison. While doing her graduate studies, Lisa was the winner of Boston's James Pappoutsakis Flute Competition and NEC's Concerto Competition. She has been a featured soloist on WGBH radio's Boston Performances and with the Portland Symphony and Boston Landmarks Orchestra, and has made recordings for the A & E Cable Network and the Naxos American Classics and Chandos labels. Lisa is married to home improvement specialist, chef and devoted Landmarks Orchestra fan Lance Levasseur. Their son Nathan, age 11, plays piano, trombone and lots of computer games. The Hennessy-Levasseur household is presided over by two talkative and absurdly affectionate cats.[/banner][banner button_text="" button_size="small" button_style="default" link_target="_self"]
CHARLES OVERTON is a Boston-based harpist and performer of classical, jazz and world music. He began his harp studies at the age of ten under the direction of Lynelle Ediger, where as a member of her "American Youth Harp Ensemble" he was afforded the opportunity at an early age to perform internationally in notable venues such as the Salle Gaveaux in Paris and Carnegie Hall's Weill Recital Hall. In 2009 Charles went on to attend the Interlochen Arts Academy to further his musical development under the direction of Joan Raeburn Holland during which time he was a prizewinner in the Young Artist Harp Competition and was twice a finalist for the Interlochen Arts Academy Concerto Competition.
In 2012 Charles moved to Boston to attend the Berklee College of Music, where while continuing to study classical music under the direction of BSO principal harpist, Jessica Zhou, he also began to explore the world of jazz and other improvised musics more seriously. During his time at Berklee, he competed in the 2013 American Harp Society National Competition where he was a finalist, and became the first harp student to be admitted to the Berklee Global Jazz Institute – a prestigious and highly specialized program at the school in which students are able to learn from and work intimately with master jazz artists such as Danilo Perez, John Patitucci, Joe Lovano, and Terri-Lynn Carrington.
Over the course of his musical career, Charles has attended several summer music festivals such as the Tanglewood Music Center, Pacific Music Festival, and the Castleton Festival where he has performed under the batons of conductors such as Stéphane Denève, Jun Markl, Stefan Asbury, and the late Lorin Maazel. Additionally he has performed with various ensembles in some of the world's greatest concert halls including Tokyo's Suntory Hall, the Stern Auditorium at Carnegie Hall, the Berlin Philharmonic, Boston's Symphony Hall and the KKL Luzern Concert Hall.
Currently, Charles resides in Boston where he maintains an active performance schedule as a performer of classical, jazz and contemporary music. Recent engagements include an appearance at Scullers Jazz Club with his jazz ensemble: the Charles Overton Group, regular performances with the Boston Philharmonic, an appearance as a featured artist at the Dutch Harp Festival in concert with the Dutch National Youth Jazz Orchestra, as well as a performance tour of Spain performing Ginastera's Harp Concerto with Benjamin Zander's Boston Philharmonic Youth Orchestra.
 [/banner][banner button_text="" button_size="small" button_style="default" link_target="_self"]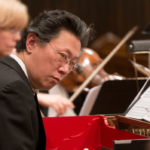 DONGSOK SHIN was born in Boston and played the modern piano from the age of four. Since the early 1980's, he has specialized exclusively on harpsichord, organ, and fortepiano. Much in demand as a soloist and continuo player, Mr. Shin has appeared with the American Classical Orchestra, ARTEK, Concert Royal, Early Music New York, Carmel Bach Festival, Mark Morris Dance Group, the New York Philharmonic, the Orchestra of St. Luke's and the Orpheus Chamber Orchestra. He has toured throughout North America, Europe, and Mexico, has been heard on numerous radio broadcasts nationally and internationally, and has recorded for ATMA Classique, Bridge Records, Dorian/Sono Luminus, Hänssler Classic, Helicon, Lyrichord, and Newport Classic. He was a founding member of the Mannes Camerata, receiving international critical acclaim as music director for their productions of early baroque operas, and he was a member, as well as a guest director of NYS Baroque in Ithaca, NY.
 [/banner][banner button_text="" button_size="small" button_style="default" link_target="_self"]
GREGORY VITALE is concertmaster of the Boston Landmarks Orchestra. He performs actively as a soloist, chamber, and orchestra musician throughout Greater Boston. At an early age, Greg won first prize in the New England Conservatory Solo Competition, and was a semifinalist in the ARTS Competition. In the summer of 1997, Greg was a fellowship recipient at the Aspen Music Festival He is a member of the Triptych String Trio and the Boston Pops Esplanade Orchestra.[/banner]
We want to hear from YOU!
Please visit the link below to complete an anonymous survey about your concert experience.
Help us keep the music free for all!