Described as a "charismatic and captivating performer," Ashleigh Gordon has recorded with Switzerland's Ensemble Proton and Germany's Ensemble Modern; performed with Grammy-nominated A Far Cry string ensemble; and appeared at the prestigious BBC Proms Festival with the Chineke! Orchestra.
Comfortable on an international stage, Ashleigh has performed in the Royal Albert and Royal Festival Halls (London), Konzerthaus Berlin and Oper Frankfurt  (Germany), Gare du Nord and Dampfzentrale Bern (Switzerland), Centre Pompidou (Paris), the Lee Hysan Concert Hall (Hong Kong), and throughout Sofia, Bulgaria as part of the multi-disciplinary 180 Degrees Festival.
Ashleigh is co-founder, Artistic/Executive Director and violist of Castle of our Skins, a Boston-based concert and educational series devoted to celebrating Black Artistry through music. In recognition of her work, she has presented at the Sphinx Connect Conference and 180 Degrees Festival in Bulgaria; has been featured in the International Musician and Improper Bostonian magazines as well as the Boston Globe; and was awarded the 2016 Charles Walton Diversity Advocate Award from the American Federation of Musicians. She is a 2015 St. Botolph Emerging Artist Award recipient and most recently voted as one of WBUR's "ARTery 25", twenty-five millennials of color impacting Boston's arts and culture scene.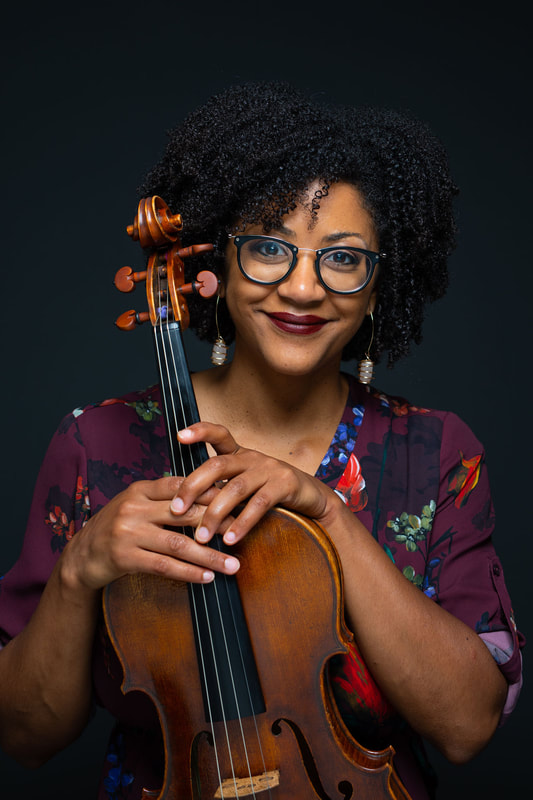 "Working with the Boston Landmarks Orchestra is like having a big family reunion every few weeks in the summer. When season programming ends for most arts organizations (and work for us musicians as a result), it's a welcomed change to have a community of friends and colleagues to reconnect with over the summer months… What's more, the audience are genuinely made to feel welcomed to the Esplanade and connect through ASL interpreters, follow along with text-to speech program books, or take part in the music-making at the Maestro Zone. Everyone is truly welcomed to a Landmarks concert, be it on stage or in the audience!"
Kevin has been a soloist with many orchestras throughout New England, including the Boston Pops, Boston Philharmonic, Rhode Island Philharmonic, New Haven Symphony, North Shore Philharmonic, Portland (ME) Symphony, Pro Arte Chamber Orchestra, Fall River Symphony, and many others.  Kevin has also toured with the Empire Brass, the Boston Chamber Music Society, A Far Cry, the Beacon, Atlantic and Epic Brass Quintets.
He won five international chamber music competitions in a single year as a member of the Boston Wind Quintet.
In 2019, Owen presented a new concerto written for him by Robert Edward Smith with the Chamber Orchestra of Boston. This was his fourth solo appearance with the COB.
Not to be outdone by his success on the concert stage, he has appeared on the David Letterman and Conan O'Brien television shows with the bands Guster and My Morning Jacket. He's been in the backup band for Peter Frampton, the Moody Blues, Kansas, Frank Sinatra, Jr., and many other popular artists.
In addition to his solo and chamber music experience, Kevin serves as the Principal Horn of the Boston Philharmonic, Rhode Island Philharmonic, Boston Lyric Opera, Odyssey Opera, Boston Landmarks Orchestra, and the Boston Pops Esplanade Orchestra.
He performs regularly with the Boston Symphony and Boston Pops and has played "extra" horn with the Vienna Philharmonic and St. Petersburg Philharmonic.
Bebo Shiu has recently earned his doctoral degree to become the first and the only DMA Double Bass graduate under Edwin Barker at Boston University. In 2012, Bebo made his concerto debut in Panama City in association with the sixth annual Alfredo Saint Malo Music Festival while teaching lessons and coaching chamber groups. He won first place in the 2010 Bass Coalition Solo Competition in Winchester, Virginia and was the String Division winner in the 2006 Entergy Young Texas Artists Competition in Conroe, Texas.
He maintains his tenured member status with the Austin Symphony Orchestra while freelancing and teaching in Boston. Bebo has performed with the New World Symphony, Boston Symphony Orchestra, Boston Pops Orchestra, Boston Pops Esplanade Orchestra, and the Singapore Symphony Orchestra. He has performed locally with the Boston Ballet, Emmanuel Music, Boston Cecilia, Boston Modern Orchestra Project, Odyssey Opera, Metropolitan Chorale, Masterworks Chorale, Boston Philharmonic Orchestra, Portland Symphony Orchestra, Back Bay Chorale, Cantata Singers, Zamir Chorale, Boston Lyric Opera, Boston Landmarks Orchestra, Harvard Choruses, the Monadnock Music Festival and other union ensembles.
He has collaborated for chamber works with the New England Chamber Players, Chamber Orchestra of Boston, Alea III, and Radius Ensemble. Bebo has been awarded numerous fellowships to attend the Aspen Music Festival, Eastern Music Festival, and the Tanglewood Music Center. Dr. Shiu is currently the Director of String Ensemble at Bridgewater State University and teaches various music theory as well as music history courses. In his spare time, Bebo has served on the board of directors of the Boston Musicians' Association for the past three years.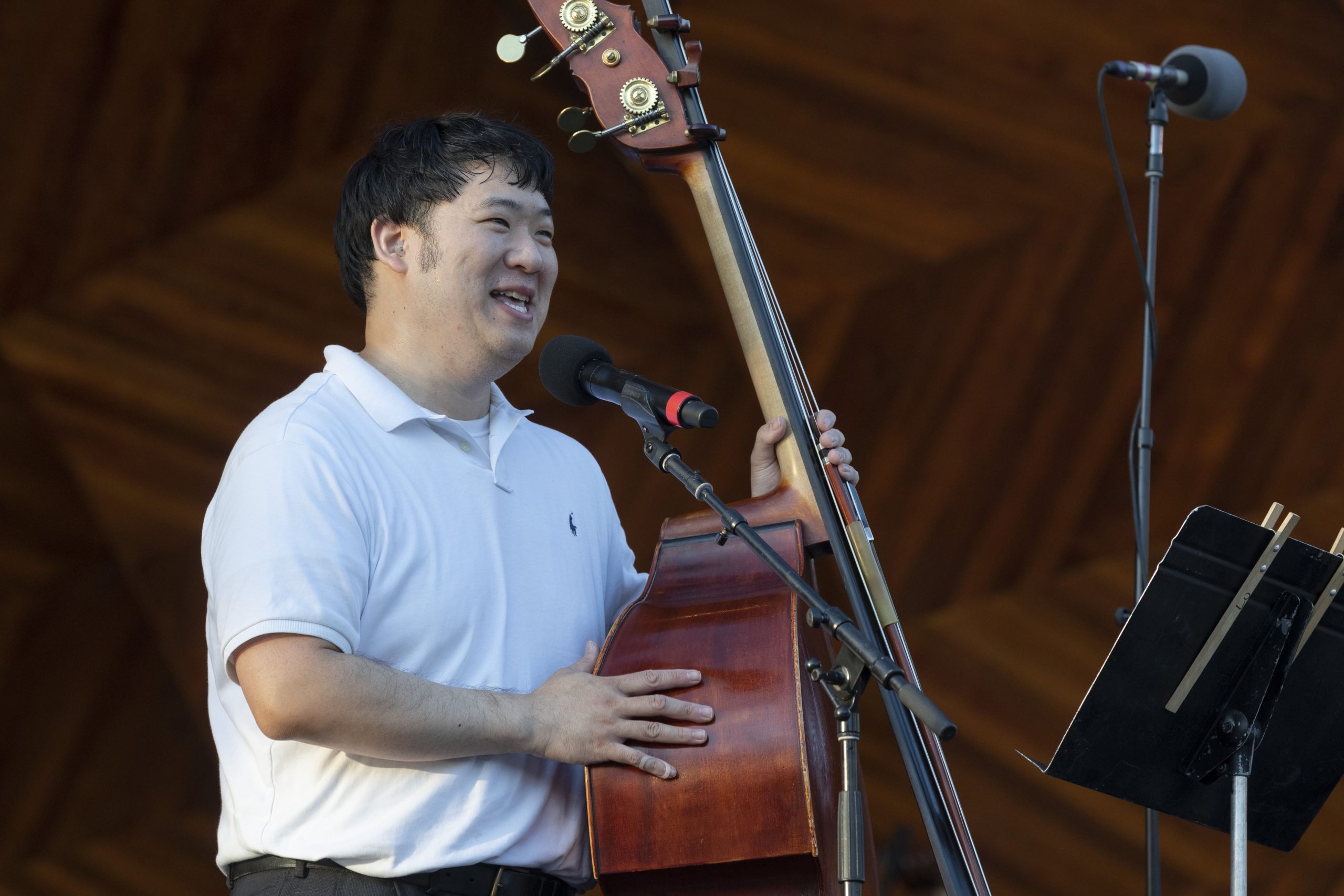 "For the past three years, I've had the pleasure of performing with the Boston Landmarks Orchestra. From my perspective, Christopher Wilkins creates compelling summer programs filled with traditional classical repertoire juxtaposed with brand new compositions or arrangements in order to tie together certain themes. This presents itself as a challenge to the musicians of the Boston Landmarks Orchestra on top of the artistic collaborations and elements of performing outdoors. Yet, I strongly feel that the artistic goal is reached and exceeded every single concert which then creates the anticipation of ambitious goals, or landmarks, for the future of the organization to achieve."