Rhapsody in Blue & American Portraits
Boston Landmarks Orchestra | Christopher Wilkins, Music Director
Jubilee from Symphonic Sketches
George Chadwick
(1854-1931)
Symphony No. 2 "Song of a New Race"
William Grant Still
(1895-1978)
     i. Slowly
     iii. Moderately Fast
Rhapsody in Blue
George Gershwin
(1898-1937)
David F. Coleman, piano
INTERMISSION
Variations on "America"
Charles Ives
(1874-1954)
orch. William Schuman
City Trees
Priscilla Alden Beach
(1902-1970)
A Walk In Her Shoes (World Premiere)
Francine Trester
(b. 1969)
     i. Geraldine Pindell Trotter
     ii. Anna Clapp Harris Smith
     iii. Alice Stone Blackwell
     iv. Ann and Betty
     v. Clapp Farm
Brianna J. Robinson, soprano
Carrie Cheron, mezzo-soprano
Lincoln Portrait
Aaron Copland
(1900-1990)
David C. Howse, narrator
RUN TIME
Tonight's program will run two hours with one ten-minute intermission and end approximately at 9:00PM.
BOSTON LANDMARKS ORCHESTRA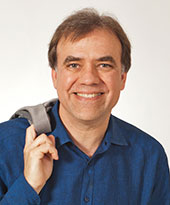 CHRISTOPHER WILKINS was appointed Music Director of the Boston Landmarks Orchestra in the spring of 2011. Since then, he has expanded the orchestra's mission of making great music accessible to the whole community. He has also helped develop the orchestra's Breaking Down Barriers initiative, making accessibility a priority in all aspects of the orchestra's activities.
Mr. Wilkins also serves as Music Director of the Akron Symphony. As a guest conductor, Mr. Wilkins has appeared with many of the leading orchestras of the United States, including those of Chicago, Cincinnati, Cleveland, Dallas, Detroit, Houston, Indianapolis, Los Angeles, Pittsburgh, and San Francisco. Previously, Mr. Wilkins served as Music Director of the Orlando Philharmonic, the San Antonio Symphony, and the Colorado Springs Symphony.
He has served as associate conductor of the Utah Symphony, assisting Joseph Silverstein; assistant conductor of the Cleveland Orchestra under Christoph von Dohnányi; conducting assistant with the Oregon Symphony under James DePreist; and was a conducting fellow at Tanglewood. He was winner of the Seaver/NEA Award in 1992.
Born in Boston, Mr. Wilkins earned his bachelor's degree from Harvard College in 1978. He received his master of music degree at Yale University in 1981, and in 1979 attended the Hochschule der Künste in West Berlin as a recipient of the John Knowles Paine traveling fellowship. As an oboist, he performed with many ensembles in the Boston area, including the Berkshire Music Center Orchestra at Tanglewood, and the Boston Philharmonic under Benjamin Zander.
Violin I
Greg Vitale, CONCERTMASTER

Charles Dimmick
Heidi Braun-Hill
Colin Davis
Yumi Okada
Paola Caballero
Piotr Buczek
Stacey Alden
Violin II
Paula Oakes, PRINCIPAL

Rose Drucker
Jodi Hagen
Lisa Brooke
Asuka Usui
Robert Curtis
Viola

Abigail Cross, ACTING PRINCIPAL

Emily Rome
Nathaniel Farny
Ashleigh Gordon
Joan Ellersick
Russell Wilson
Cello

Aron Zelkowicz, PRINCIPAL

Miriam Eckelhoefer
Jolene Kessler
William Rounds
Melanie Dyball
Bass

Robert Lynam, PRINCIPAL

Barry Boettger
Kevin Green
Bebo Shiu
Flute

Lisa Hennessy, PRINCIPAL

Brian Dunbar
Iva Milch
Oboe

Andrew Price, PRINCIPAL

Laura Shamu
English Horn
Benjamin Fox
Clarinet

Rane Moore, PRINCIPAL

Margo McGowan
Hunter Bennett
Nicholas Brown
Bassoon

Naho Zhu, PRINCIPAL

Gregory Newton
French Horn

Kevin Owen, PRINCIPAL

Jane Sebring
Whitacre Hill
Nancy Hudgins
Trumpet

Dana Oakes, PRINCIPAL

Jesse Levine
Mary-Lynne Bohn
Trombone

Robert Couture, PRINCIPAL

Hans Bohn
Donald Robinson
Tuba

Ken Amis
Timpani

Jeffrey Fischer, PRINCIPAL
Percussion

Robert Schulz, PRINCIPAL

Craig McNutt
William Manley
Harp

Ina Zdorovetchi, PRINCIPAL
Piano

David Coleman
Eliza Block, Acting Librarian
Dana Oakes, Personnel Manager
American Sign Language (ASL) Team

Christopher Robinson
DAVID F. COLEMAN has a Bachelor's degree in Piano Performance & Composition from Boston University and a Master's degree in Composition from Tufts University. He serves as Associate Professor at Boston Conservatory, Director of Choral Music at the Dana Hall School, Lecturer of Music at Tufts University, and Minister of Music at Greater Framingham Community Church.
In 2021 he was a featured artist with the Boston Pops in their "The Roots of Jazz" program. He has served as Music Director and Rehearsal Pianist for regional theater productions, including The Gershwins' Porgy and Bess (2012 Tony Award for Best Revival) and Choir Boy (2020 Elliot Norton Award Nomination for Outstanding Musical Direction). He has been Choirmaster and pianist for the Boston Landmarks Orchestra, Mariah Carey, Bobby McFerrin, Patti Labelle, Phish, and Academy Award Nominee Ryan Gosling.  Mr. Coleman has performed at venues including House of Blues, the Wang Center, Fenway Park, Symphony Hall, the Vatican, Carnegie Hall and the White House.
Mr. Coleman is a sought-after accompanist for all genres of music, providing work for the Tanglewood Music Center, MIT, Harvard University, and the Boston Symphony Orchestra.  He has received two 2013 New England Urban Music Awards, and was the 2007 recipient of the Thomas A. Dorsey Award from the New England Conservatory. In 2010, he was featured in BBC World News America's "First Person" series, broadcast to 300 million people worldwide.
FRANCINE TRESTER is Professor of Composition at Berklee College of Music. Trester wrote the words and music to tonight's A Walk In Her Shoes as well as the words and music to An Oman Odyssey, a song cycle commissioned by the Mirror Visions Ensemble. The cycle premiered at the Bruno Walter Auditorium at Lincoln Center and was also performed at the Louvre, Paris and in Glasgow. She wrote the libretto and music to Keepers of the Light which was commissioned by and premiered at the Nahant Music Festival.
Recent projects include Shelter Music Boston's commissioning of Florence Comes Home, Trester's libretto and chamber opera based on the life of composer Florence Price, and several works composed for guitarist Aaron Larget-Caplan. The Bach, Beethoven and Brahms Society premiered her orchestral version of Street Views at Faneuil Hall, with soloists Kenneth Radnofsky and Elmira Darvarova, and the piano trio version of this piece was performed with pianist Thomas Weaver. Her composition This premiered this past July; commissioned by the Boston Woodwind Society, it again features both her words and music and was written for the Kalliope Woodwind Quintet.
Trester has worked previously with tonight's singers, Carrie Cheron and Brianna Robinson, on Florence Come Home and most recently, on her Voices from the Women's Memorial. This piece was performed at the Boston Women's Memorial to honor Women's History Month, the women featured at the Memorial – Abigail Adams, Lucy Stone, and Phillis Wheatley – as well as the women of Boston and the world. www.francinetrester.com
Praised for having "the voice of an angel," mezzo-soprano CARRIE CHERON is in high demand as a classical soloist, ensemble singer, and multi-genre contemporary vocalist and educator. She has performed as a soloist with and as an ensemble member of such esteemed groups as Skylark Vocal Ensemble, Boston Baroque, Emmanuel Music, Handel + Haydn Society, The American Classical Orchestra, Lorelei Ensemble, Floyd's Row, and Yale Choral Artists, among others.
A regular soloist with world-renowned Boston-area music ensemble Emmanuel Music, Ms. Cheron recently presented Britten's A Charm of Lullabies with pianist Judith Gordon; Vivaldi's Stabat Mater; Wolf's Spanisches Liederbuch, and countless Bach cantatas and numerous oratorios. She recently joined Boston Baroque in Monteverdi's L'incoronazione di Poppea, in which she performed the roles of Amore and Valletto; and she performed the title role in Juditha Triumphans with local chamber ensemble Eudaimonia. Recent performances included an international solo debut with Skylark Ensemble at the Holy Week Festival at St. John's, Smith Square, in London, and on the program "In Tune" with BBC Radio 3. Ms. Cheron can also be heard as a soloist on both of Skylark Ensemble's recent Grammy-nominated albums.Ms. Cheron is particularly proud to perform with Shelter Music Boston, which presents classical chamber music concerts of the highest artistic standards, in homeless shelters and other sheltering environments in and around the Boston area.
Following the cancelation of countless events due to the Covid-19 pandemic, Ms. Cheron is very grateful for the exciting performances in this upcoming season!
In addition to an active classical career, Ms. Cheron is a nationally recognized performing singer/songwriter and is on the voice faculty at Berklee College of Music. Please visit www.carriecheron.com.
Soprano BRIANNA J. ROBINSON has been a Jane and Steven Akin Emerging Artist at Boston Lyric Opera for three seasons. During her time with BLO she has performed the role of Lucy in Spears's Fellow Travelers and covered three principal roles in The Handmaid's Tale. In Boston, her most recent work includes singing the role of Florence Price in Florence Comes Home by Francine Trester with Shelter Music Boston, and being a featured soloist with Boston Landmarks Orchestra. Previously, Brianna was a Rising Artist with Pegasus Early Music, performing in Purcell's Dido and Aeneas. She performed the title role in Caccini's La Liberazione di Ruggiero dall'Isola d'Alcina with the Baroque performance ensemble Collegium Musicum. Brianna has participated in international programs including the Berlin Opera Academy and Opernfest Prague. She will make her international debut in Ruse, Bulgaria in 2021 creating the role of Ophelia in the world premiere of Joseph Summer's Hamlet. In January 2020, Brianna was awarded first prize at the 6th Getting to Carnegie Competition at Carnegie Hall, New York City.
Named one of the 100 most influential people in Boston, DAVID C. HOWSE is a recognized speaker and cultural interventionist, and for over a decade has been a leader in the nonprofit arts and culture sector.  In his roles as Vice President of the Office of the Arts at Emerson College and Executive Director of ArtsEmerson, Howse is fiscally, administratively, and programmatically responsible for multiple cultural venues in Boston's downtown Theater District.   As musician, theater-maker and a passionate arts collector, David has dedicated his life's work to leveraging the transformative nature of the arts to amplify our common humanity.
Program Notes: A Walk in Her Shoes
Words & Music by Francine Trester Copyright © 2020

     i. Geraldine Pindell Trotter
     ii. Anna Clapp Harris Smith
     iii. Alice Stone Blackwell
     iv. Ann and Betty
     v. Clapp Farm
It was really the name of the orchestra, "Boston Landmarks Orchestra," that was the starting point for my writing the poetry and music to A Walk In Her Shoes. The idea that the orchestra referenced landmarks unique to Boston got me thinking about the history of the area, the place and meaning of individuals important to the region and culture at large. Additionally, I knew I wanted to write a piece that would celebrate the centennial of the passing of the 19th Amendment, legislation that would enable women to vote. The Boston Women's Heritage Trail (https://bwht.org) provided inspiration and a map showing multiple landmarks, places where landmark women had lived in and around Boston. This seemed the perfect place to start, and in particular, the Dorchester Women's Heritage Trail (https://bwht.org/dorchester/) was rich in history and inspiration.
I began by writing the poetry and knew the work would be for two solo singers and orchestra. The first poem and symphonic song is about Geraldine Pindell Trotter (1872-1918). An integral member of Boston's African American community, "Deenie" Trotter was the accountant and associate editor of The Guardian, the Boston civil rights newspaper, and she worked closely with her husband in forwarding racial justice. The poem refers to The Guardian, and the "icy downpour" mentioned at the poem's start alludes to the grim weather on the day Deenie was to deliver one of her most famous speeches. Coincidentally, she too was celebrating a centennial – her speech honored the centenary of the birth of abolitionist William Lloyd Garrison. My poem quotes several of her trenchant lines from that speech; the turbulence and sweep of the music reflects the greyness of the day, her passion and challenge to the public.
The second poem and symphonic song is about Anna Clapp Harris Smith (1843-1937). Also a resident of Dorchester, she founded the Animal Rescue League. Deeply dismayed by the sight of stray and abandoned cats and dogs suffering in the streets of Boston, she wrote a letter to the Boston Evening Transcript describing the plight of strays and the need for a shelter for their rescue. Her letter received more than 60 positive responses, culminating in the first meeting of the Animal Rescue League of Boston. The music here is buoyant and optimistic and begins with a setting of a quote from seven-year-old Anna. The following line, "kindness uplifts the world" comes from the forward of the children's book, Four-Footed Friends, she would later write as an adult. Her book is a collection of stories written to teach kindness toward animals.
Alice Stone Blackwell (1857-1950) is the subject of the third poem and song. A prominent feminist, suffragist and journalist, she was instrumental in paving the way toward the passage of the 19th Amendment. The quotes I incorporated into this poem are largely based on her treatise Why Women Should Vote, in which she takes on many of the spurious questions asked in opposition to women's suffrage. The music is pointed and determined, as Stone Blackwell argues the vote not only benefits women but society as a whole. In addition to being the chief editor of the Woman's Journal until 1917, Stone Blackwell also translated and published several volumes of verse including Armenian Poems (1896 and 1916), Songs of Russia (1906), and Songs of Grief and Gladness (1908; from Yiddish).
Much less is known about "Ann and Betty," two enslaved individuals listed in the Dorchester census of 1754. The fourth poem and song – an introspective, imagined lullaby – is a dialogue between Ann, who died as a child, and Betty, who died at the age of 25. Both are buried at the Old North Burying Ground in Upham's Corner. They are known only by their first names, and two small headstones mark their graves. African American and "servants" of Colonel Robert Oliver, their anonymity lies in stark contrast to the storied identity of Oliver, a white plantation owner from Antigua. His headstone is in the Old North Burying ground as well, and the disgraceful discrepancy in their lives is felt in how they are acknowledged in death. "Ann and Betty's" anonymous headstones stand silently, marking not only their graves but also the shameful horror of slavery and racism.
The fifth poem and symphonic song centers on Clapp Farm. Located at 195 Boston St, Dorchester, the Federal farmhouse is now the site of the Dorchester Historical Society.  It was originally constructed in 1806 for tanner William Clapp and his wife Elizabeth Humphreys. The family farm developed into a commercial orchard and dairy, and in addition to its success, it was exceptional in its employment of women. Wives, daughters and hired dairymaids were fundamental to its operation and resulted in prize winning dairy products and produce. In recognition of Clapp Farm, a 12-foot statue of a bronze pear stands in Edward Everett Square in Dorchester. The giant fruit was sculpted and installed to honor "the Clapp's Favorite," a unique, hybrid fruit developed on the Clapp Farm.
I conclude A Walk In Her Shoes with this "Favorite," an image of sweetness and strength. Additionally, I chose to end the cycle with this subject because of the fortuitous name of the family farm that produced it. It seemed fitting to honor the 19th Amendment with the "Clapp" name, the sound of "clapp-ing" and joy – applause for legislation that, one hopes, brings us a step closer to equality, equity, and justice.
Special thanks to Boston Landmarks Orchestra, soloists Carrie Cheron and Brianna Robinson, Roya Hu and Berklee's Office for Faculty Development for their support of this premiere.
­ – Francine Trester, 2021
Text for: A Walk in Her Shoes
Words & Music by Francine Trester Copyright © 2020

i. Geraldine Pindell Trotter
She regretted the icy downpour
Marking the Centenary
As she looked out
On the dwindling crowd
She thought to herself
"How many,"
"How many," she demanded
"Are now willing to do for our own
Stand out against the broadcloth mob"
Stand in this rain
Alone
"Stand by what is right
In spite
Of the criticism
Of the many?"
"How many?" she thought
That raw, grey day
"How many?" she asked,
Would any
"Who have seen life
In its broadest light…
Be willing to sacrifice?"
Shoulder debt, destitution
And disgrace
In defiance, in "care
for our race?"
Guardian of
"The Guardian"
To paper and ideals
She gave her life
At cost to friends
And family
For years
Her husband
Would reprint
Deenie's faded photograph
Tribute to his "fallen comrade"
"Noble, total"
Better half
ii. Anna Harris Smith
"When I'm grown up
I'm going to turn
My daddy's big barn
Into a nice warm home
For all the kitties
And doggies in the world"
Well she grew up
Anna Harris Smith did
Followed through
On her words as a kid
"Kindness Uplifts the world"
Was her motto
"Kindness Uplifts the world"
And she got to
Thinking of the ways
We could rescue our friends
Staggering, stumbling
On four feet
So much rests on our heart
And depends
On how we treat
How we shelter
From the street
The lost
And stray
Find a home
Find a way
Something else
Anna H. Smith knew
When we rescue
The animals
We too
Rescue ourselves
Lift up the world
Raise, stand tall
Big and small
There's plenty of room
In her Daddy's big barn
For all
The kitties and doggies in the world
"Kindness uplifts the world"
Was her motto
"Kindness uplifts the world!"
iii. Alice Stone Blackwell
Why should women vote?
Why? They argued
Why?
Alice had the answer
A suffragist,
She'd try
To change their minds
Stuck and closed
"Fair and right"
Was her reply:
A republic
Not a monarchy
Gives to all a choice
Those law abiding
Tax providing
All should have
A voice
But what of chivalry?
They asked
What will become of that?
We'll help you cross
The street
Lend an arm
Remove our hat?
"Justice,"
Alice parried
"Would be worth more"
But women are emotional
They'll cast away
Their vote then cry
"Government," she countered
Could well use this slight
"Increased supply"
Of "Sentiment:
Honor, Truth, Loyalty"
These sentiments should guide
A sign of strength – not weakness,
They point the way,
A point of pride
But women will
Turn into men!
What will happen to the home?
It's only natural
The ballot
Belongs to men
And men alone?
Don't worry for your home
She vowed
Don't worry for the nation
Why?
She wrote
Our vote
Is both house
And its foundation
Than mere politeness
Keep your seat
Keep your hat
I'll stand
For equity and rightness
iv. Ann and Betty
Ann:
Betty
Will you hold my hand?
So dark
And I'm afraid
Betty:
Little Ann
Don't you worry
Let's play
Ann:
We'll play!
Betty:
The game
We played
Yesterday
And always
Side by side
We two
Ann:
Won't you be
My Sister
Betty?
Betty:
There's none
For me but you
Ann:
Lonely
Cold
I miss her Betty
Won't you be my
Mother?
Betty:
Hush
Dear child
Mama's
Here
I haven't any other
To sing to
Ann
Ann:
Yes sing
That song
So sweet
Betty:
We'll sleep at last
Ann:
No Captain
No Plantation
Betty:
Violent
Misery
All gone now
Past
Ann:
Peace and quiet
Betty:
Comfort
Rest
Beneath the grave
Ann:
An angel rises
Free!
Betty:
Unfettered
Ann & Betty:
No more strife
No more slave
Betty:
And so much more
Awaits us now
You'll see
Just close your eyes
Ann:
Sister
Mother
Sing
And all is dreams
And lullabies
Ann & Betty:
Dreams
And lullabies…
v. Clapp Farm
In Everett Square
There's a giant pear
What's it doing there?
Right in Everett Square!
Bronzed and bold
It shines like gold
And it never gets old
To see a pear
Right in Everett Square!
Why you might ask
Did they make a statue
Of a giant fruit?
Why set this task
Grand and brand-new
In edible, in everlasting
Everett tribute?
It's the Clapp Family
Favorite!
Product of the old Clapp
farm
First family of
Dorchester
Grew their pears
Had a dairy, barn
Was run by men and
women
United in the striving
Wives and daughters
Hired dairy maids
Milked buckets, gallons
Galvanizing
Prize winning butter
Prize winning fruit
Side by side
Working the land
Clapp men and women
Women and men
Clapps all together
Working hand in hand
And that
Clapp Family Favorite
Was a new variety
Hybrid, thick skinned
Sweet inside
Fruit of equals
Equality
And may it grow
And reach the sky
That Clapp Family pear
Favorite
Savor it
Bronzed and bright
Right in Everett Square!
Got it right in Everett
Square!
Text for: Copland's Lincoln Portrait
"Fellow citizens, we cannot escape history."
That is what he said. That is what Abraham Lincoln said.
"Fellow citizens, we cannot escape history. We of this congress and this administration will be remembered in spite of ourselves. No personal significance or insignificance can spare one or another of us. The fiery trial through which we pass will light us down in honor or dishonor to the latest generation. We, even we here, hold the power and bear the responsibility."
He was born in Kentucky, raised in Indiana, and lived in Illinois. And this is what he said. This is what Abe Lincoln said.
"The dogmas of the quiet past are inadequate to the stormy present. The occasion is piled high with difficulty and we must rise with the occasion. As our case is new, so we must think anew and act anew. We must disenthrall ourselves and then we will save our country."He said: "It is the eternal struggle between two principles, right and wrong, throughout the world. It is the same spirit that says 'you toil and work and earn bread, and I'll eat it.' No matter in what shape it comes, whether from the mouth of a king who seeks to bestride the people of his own nation, and live by the fruit of their labor, or from one race of men as an apology for enslaving another race, it is the same tyrannical principle."
Lincoln was a quiet man. Abe Lincoln was a quiet and a melancholy man. But when he spoke of democracy, this is what he said.
He said: "As I would not be a slave, so I would not be a master. This expresses my idea of democracy. Whatever differs from this, to the extent of the difference, is no democracy."
Abraham Lincoln, sixteenth president of these United States, is everlasting in the memory of his countrymen. For on the battleground at Gettysburg, this is what he said:
He said: "That from these honored dead we take increased devotion to that cause for which they gave the last full measure of devotion. That we here highly resolve that these dead shall not have died in vain. That this nation under God shall have a new birth of freedom and that government of the people, by the people, and for the people shall not perish from the earth."
Special thanks to the Free for All Concert Fund for their lead gift to support our season and concerts.