Do you have choir experience?
Do you want to sing on one of Boston's most famous stages?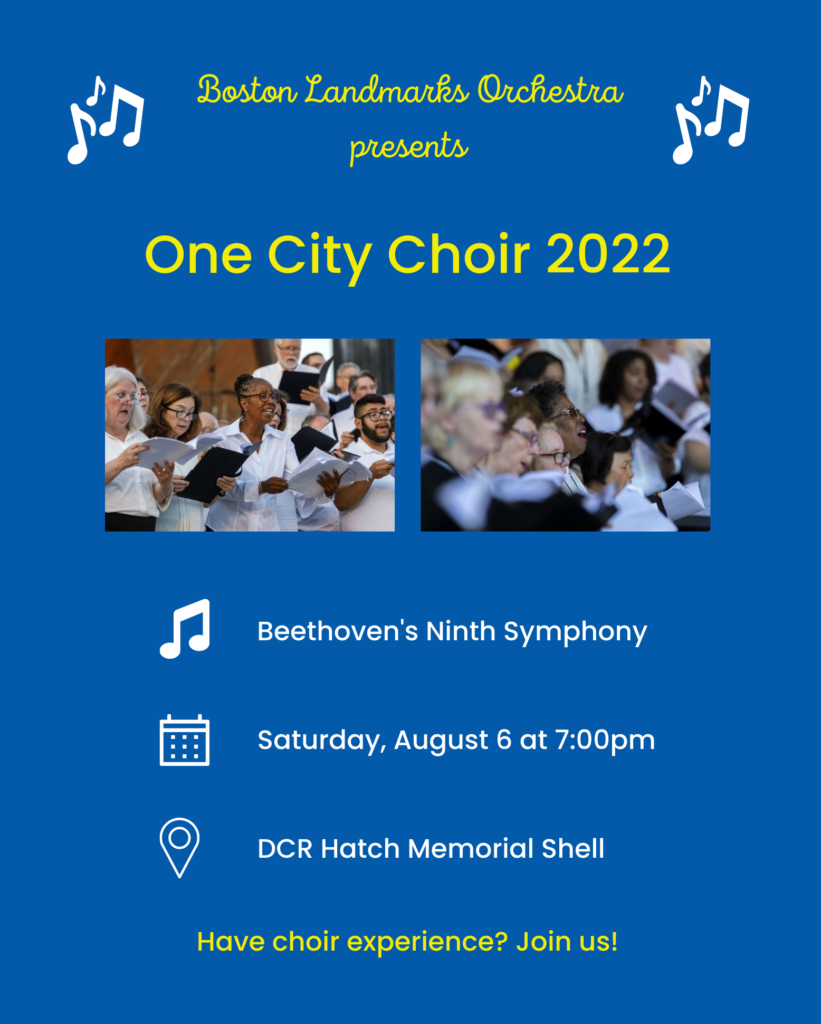 After two years off, the One City Choir is back for summer 2022! Made up of singers from across the Boston area, the One City Choir performs annually with Landmarks at the DCR Hatch Shell. This year, the Choir will perform Beethoven's iconic Ninth Symphony in German on Saturday, August 6.